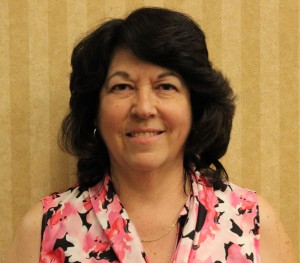 President's Message
With the National Conference now on the "I did" list, our PA Chapter education starts.  We will be having a Multi-State session on Thursday August 25th in Cranberry at the Doubletree with OH, WV, NY and Keystone.  The following day, Greg Skotnicki will instruct us on PA RCT101 final returns, bulk sales, closing a business in PA and rental LLC's.  I know I am looking forward to this.
Next will be a get together of roundtable discussions at the Woodlands Resort Inn in Wilkes-Barre.  This is on September 21.  The discussions will be: pros & cons of software, paperless office, security and employees.
September 28th, at the Wyndham Garden Hotel-Airport in Philadelphia, we will feature another Multi-State session with DE, MD, NJ and a local.
On October 20-22 a basic 1040, PA and local will be offered in Lancaster with the availability of registering for all three days or only the third, PA and local.
Our Annual Conference will be in Carlisle on November 3-4 at the Comfort Inn & Suites. Ever popular David Braden will present PA updates, Greg Skotnicki will present a condensed version of Cranberry, Ethics and the Annual Meeting round out the first day.  The second day will be NATP National instructor, Randy Lawshe on Social Security, 1040 vs 1040NR, and Sch C retirement options with a focus on solo 401K's.    If you have not attended in a while, please think of registering.
We sure hope you will take advantage of all this great education.
Elsewhere in this newsletter, you will find comments from attendees of the National Conference.  The Conference was in my opinion, one of the best I have attended.  I was delighted to be able to receive an award for PA- the 2015 Special Activities portion of the Chapter of the Year Award.  PA also had another award recipient, Patty Turner, who received the 2015 Education portion of the Chapter Person of the Year award.  Congratulations to all members and to Patty.
At the Chapter Showcase, PA had the theme, "A Christmas Story" with Ralphie in the bunny suit, played by Troy Clawson, his "parents", Kath Bowman and Sam Wingard, and some great helpers, Denise Brandt and Wendy Clawson.   We had a great leg lamp handmade by Kath and the Fragile box handmade by Erica Knight. We collected $329 for the charity- Flight 1 and raffled off 2- $100 gift cards and Christmas Story games. Chocolates and stick candy were handed out as a treat. What a great evening of fun and friendship.
Kathryn Bowman, EA
President