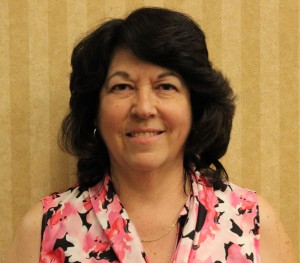 President's Message
Cleaning out old papers, not something any of us want to do.  But in doing so, I found a brochure of our Chapter from years ago. The heading was, "Adding the Value of Local Benefits to the Power of your National Membership".  What a great statement.  This is what the Board of Directors has been working to accomplish for the members.
This year marks the 30th anniversary of the PA Chapter.  The first meeting was held on September 10, 1987.  The first annual convention was on December 11, 1987.  With your assistance, we look forward to another 30 years of bringing you quality education and networking sessions.
For education, we plan to have Linda Bleil as instructor on Thursday September 7th in State College, Patti Blum and Kathryn Bowman in Erie on September 20-23, David Fleming in Lancaster on October 20 and David Braden and Jaye Tritz at Annual on November 2-3 in Carlisle. Shortly, look for emails or on our PA website and the National website for the full agenda and registration forms.
The Board extends a hearty welcome to two new Board Members, Tina Pittman of Chambersburg and Walter Moyer (Wally) of Philadelphia.  A sincere welcome to both.  Sue Bure has taken over the task of treasurer, no small feat.  We are serious about servicing our members but we can't do it alone.  Please call or email if you would like to consider volunteering.
We hope you are planning to attend the National Conference in Washington DC in August.  Our Chapter will have a get together at lunch on Thursday.  Look for more information later.
Have a wonderful summer relaxing with family and friends.
Kathryn Bowman
President