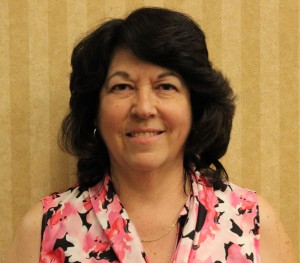 President's Message
If you did not attend our Annual Conference in Carlisle on Nov. 5/6, you missed an outstanding selection of educational sessions, instructors and comradery.   At this meeting, we said many thanks to retiring Directors Patty Turner and Sam Wingard. We elected new Board Directors Holly Whiteside, Troy Clawson, John Molinaro, and returning Directors MaryJane Stump and Dave Fleming.  The officers installed for 2016 are; Kathryn Bowman, President; Patti Blum, VP; Erica Knight, Treasurer and Joyce Jones; Secretary.
The Board and members of PA-NATP are forever grateful for the time Patty Turner and Sam Wingard have dedicated to the Chapter.  Patty served as Secretary, VP and was (and still is) Education Chair, a job that entails a lot of behind the scenes work that is not often commended.  Sam served as President, Secretary, Newsletter Editor, and Bylaws Chair.  His wordsmithing is phenomenal.  Not many people I know can top him.  Many, many thanks to both.
We have the Chapter order form for our publications ready for order, and it can be viewed and printed off our website-www.panatptax.com.  Speaking of our website, please peruse it.  We have switched to Getnetset as our website designer (one of the partners with NATP) and we think you will be amazed.  It is easy to navigate and has everything you should need.  If you have any comments, please email us at panatptax@gmail.com.
As President, we have totes of prior paperwork that continue to travel with the next President, adding as we go.  I have reviewed these totes twice and still am totally amazed how far this Chapter has come since its humble beginning in 1987.  We have won numerous NATP awards, sponsored hundreds of great educational sessions, and allowed for networking through roundtables and meet and greets. None of this would be possible without the volunteering of dozens of wonderful Committee members, Chairs and Directors.  Kudos to all of you!
Have a wonderful holiday season and a very prosperous tax season.
Kathryn Bowman, EA
President